AI and PR: Will it replace us?
We asked our lovely Raptor team to give their opinions on whether AI will take over our jobs. To keep things exciting, I have added a comment from ChatGPT. Can you guess who is the human and who is the robot? Answers at the end!
Author: Destiny Hollern, PR Assistant, Raptor PR
Friday 21st July, 2023
Raptor 1
I believe many are fear mongering over AI. While it can be scary watching unprecedented technology, it is hardly as advanced as humans when it comes to emotional intelligence or the passion someone can bring to a project, whether through art or writing. We just need to advance alongside it. People have always worried over new technological developments and how they can impact their career, just like with social media and the internet. But now they've become valuable tools. At my university, we are warned against using AI to cheat, yet you can find hilarious stories of students being caught out due to the technology clearly not being advanced enough, such as making up fake references. 
In my opinion, we shouldn't fear being enslaved by a computer overlord like AM in Harlan Ellison's I Have No Mouth, and I Must Scream, at least not for the foreseeable future. Our careers are safe as long as we can see the opportunities and not just the threats. However, if I was an AI robot trying to win you over, I would say that wouldn't I?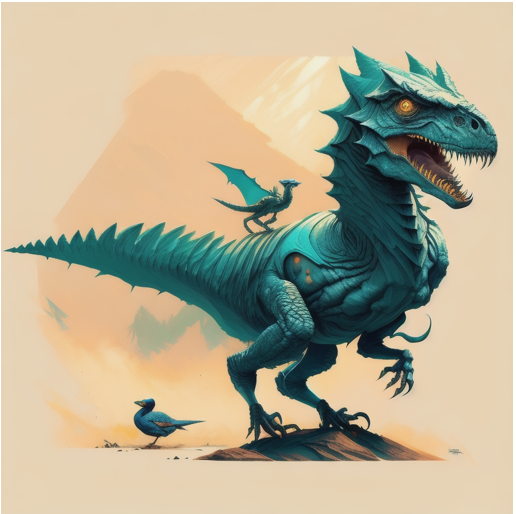 Raptor 2
In the future, the public relations industry may experience some significant changes due to advancements in AI technology. AI has the potential to automate certain tasks, streamline processes, and analyse large amounts of data more efficiently. However, it is unlikely that AI will completely take over jobs in the public relations industry.
While AI can assist with tasks like data analysis, content creation, and social media management, human PR professionals bring essential qualities to the table. Building relationships, understanding emotions, and exercising creativity are all crucial aspects of PR that require human intuition and empathy. Clients and stakeholders value the personal touch and strategic thinking that human professionals provide.
Moreover, the public relations field relies heavily on effective communication, which is a skill that AI has not yet fully mastered. Human PR professionals possess the ability to understand context, adapt messaging, and handle complex situations that often arise in this industry.
Therefore, while AI will certainly influence and enhance certain aspects of public relations, human professionals will continue to play a vital role in shaping and executing effective PR strategies.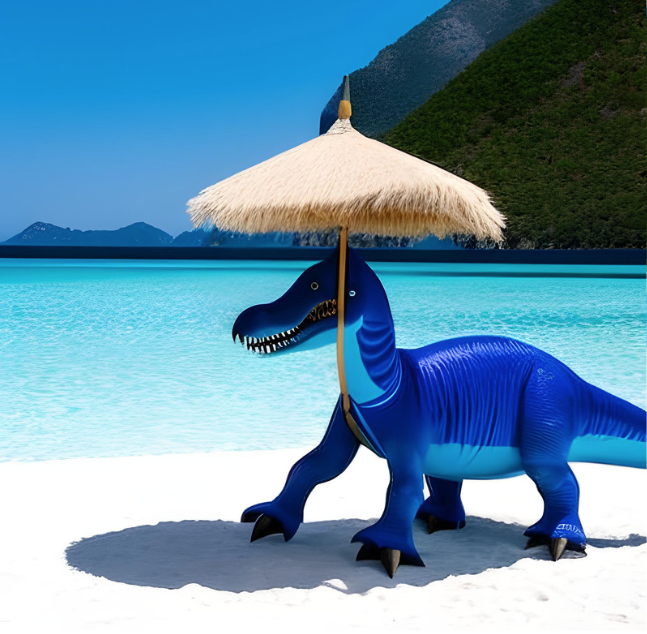 Raptor 3
If we're talking about PR, maybe. The media is sadly already being hollowed out by demand for clicks, so I can see the vast majority of content being drafted by AIs for optimum SEO and clickbait, which has a massive knock on effect for PR. As of yet, though, AI-generated written content is a poor imitation for genuine journalism and thought leadership. 
If we're talking about all jobs, it probably could, but will it? I might be naive, but if no one has a job or an income, our data is worth nothing and there's no one to buy the endless products and services that currently fuel the economy. I do think some form of universal basic income is probably going to be needed to ensure large sections of society aren't cut adrift and enough people have disposable income to buy what our machine overlords are peddling.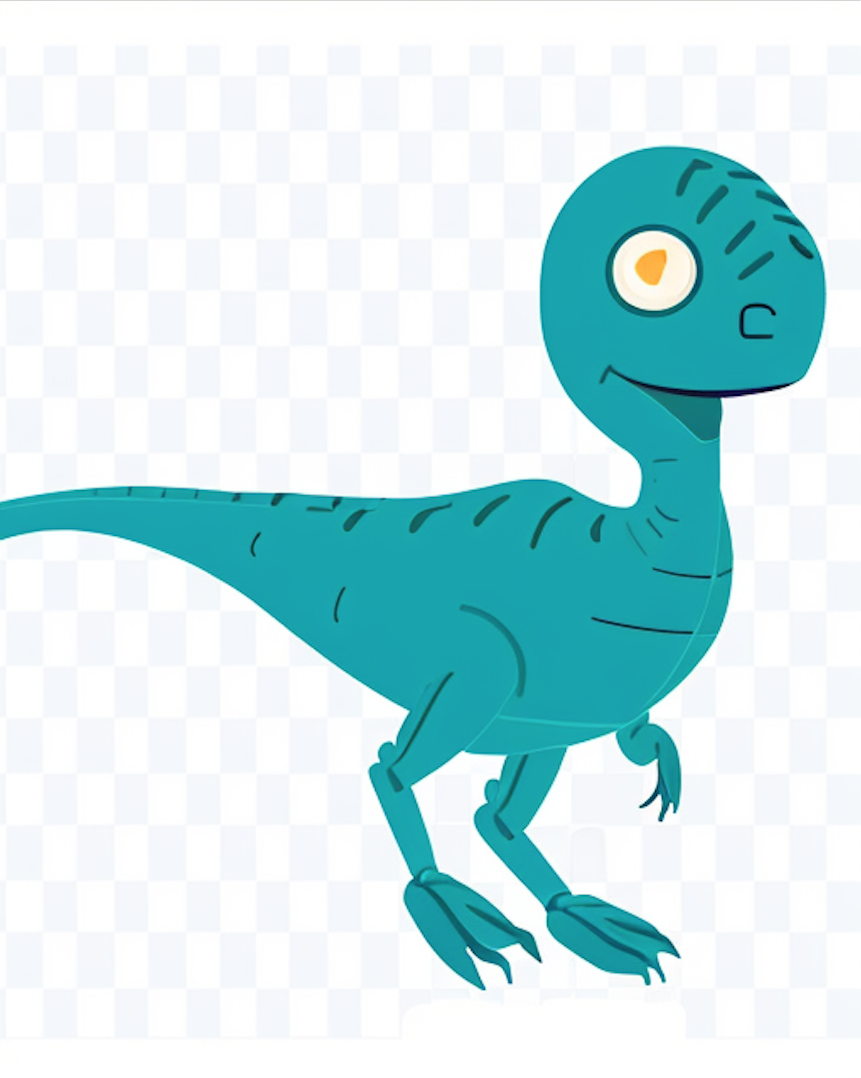 Raptor 4
AI has always been a central theme in much of the sci-fi content I consume - namely the explorations of AI in things like Star Trek, 2001, The Terminator and so on. We're now seeing various examples of life imitating art like Black Mirror playing out in daily news. 
Although I don't think an evil sentient AI is going to blow up the planet any time soon, almost every industry is poised to go through some form of disruption and transformation, with varying degrees of impact on employment levels.
Just take a look at the acting industry in Hollywood right now. Photorealistic synthetic actors have been evolving over the years, but it still has a long way to go if The Flash is state of the art! Competitive market forces, cheaper and more efficient delivery of products and services are poised to transform industries. There will be winners and losers, just like when the internet went mainstream in the mid '90s.
In the here and now, business owners need to prepare and think about how AI can bring efficiencies and innovate. The current wave of AI is just the tip of the iceberg, but we must be cognisant of the good old hype curve, unless our short-term memories have been wiped by some evil AI.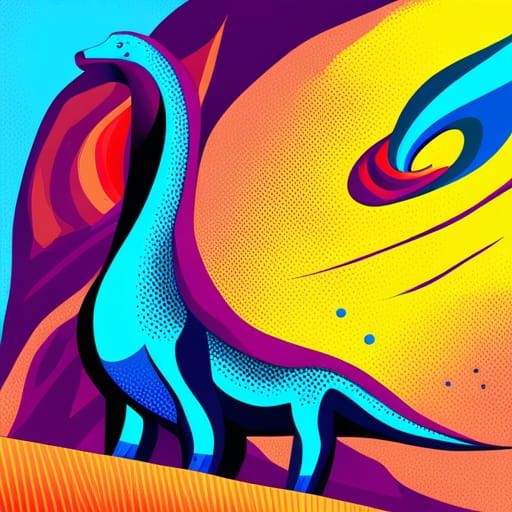 Raptor 5
In my opinion, creativity is at its best when subjective. I enjoy reading reviews of films and games because I want to know how the reviewer personally connected with a piece of media. Sure, an LLM could write a pretty-convincing review of the latest film, but why would an audience read it? Wouldn't content then just become a checklist of phrases: pages of 'opinion' without, well, opinion? 
That's not to say that AI has no relevance as an assistive tool: I've certainly used Bing AI to summarise or distil academic theory and, indeed, this very piece of text was proofed by Grammarly. There are applications in the games industry too. Yesterday, I read how Adventure Forge is increasing game development accessibility through the use of 'no-code' and generative AI. Artificial intelligence works as a tool but I don't think it will replace us, and I certainly hope that we don't let it.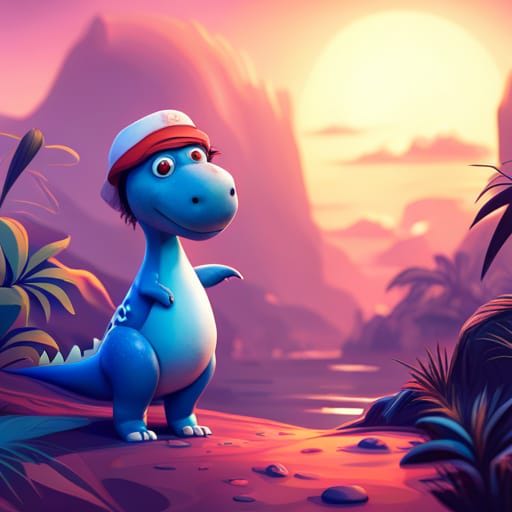 Raptor 6
AI tech is going to become a key tool across most industries in the years ahead. In the media landscape, for example, we're already seeing businesses use AI to write articles. Meanwhile in games, there's talk of utilising image generation tools for concept art and even pre-production. But there are a number of key limitations that these companies should consider before using this tech and replacing their staff.
As it stands, AI is a poor substitute for talented employees. For content creation, it's effectively predictive text. AI currently doesn't understand actual context, so for journalism, marketing and thought leadership, it's a no go. While significant advancements are expected to be made over the coming years, it's hard to see how it can truly replace these people without poor results.
AI can't get on the phone to speak with someone, ask the right questions in the correct context, or be particularly forward-thinking, it can only create content based on what exists, not new ideas and concepts. There are also legal issues that need to be addressed, so businesses should use caution for any AI technology that effectively acts as an internet scraper and is built on other peoples' copyrighted hard work without their permission.
It will inevitably replace jobs, but AI will be most effective as a tool to empower workers, not usurp them.
Answers:
Number 2 was our robo Raptor! Did you get it right? If not, just be glad that a secret robot invasion has not started or it might be too late for you. 
Special thanks to our contributors (we decided to be consistent in our theme and used Lisa AI to create images of ourselves). Don't worry, we have not turned into zombies, robots or Salvador Dali.