Building fame for MENA video games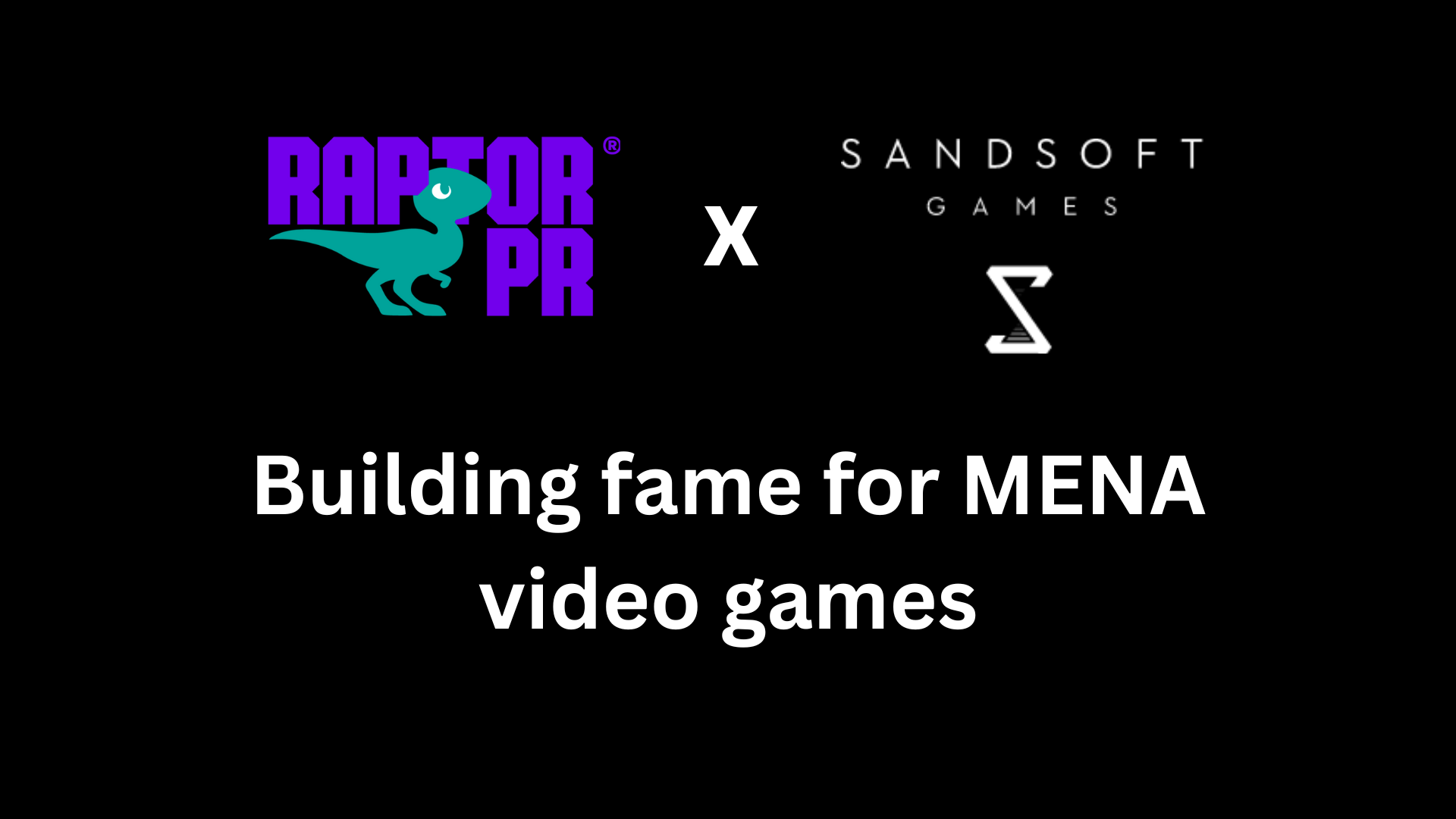 Raptor PR has been appointed as agency of record by Sandsoft Games, a mobile first games company based in MENA, which is powered by an incredible AAA quality team from all around the world. Today, our Founder and CEO Rana Rahman will continue to connect with the MENA region as he flies to Amman, for PocketGamer Connects in Jordan. 
The MENA gaming industry is host to a wealth of industry experts, budding developers, and vast funding opportunities. In fact, it is predicted that the MENA Gaming Industry market will reach 5 billion dollars by 2025. Yet, despite this rapid industry growth, many studios in MENA struggle to share their talent, games, and expertise with gamers and industry players in other regions. Studios require a gateway to be unlocked so that games made in MENA can reach the controllers of players around the globe; enriching the world's gamers with new culturally-authentic experiences and quality gameplay. With this in mind, Raptor PR's global fame building for MENA-based companies is built upon credible and nuanced campaigns; responsive to world events, stories, and trends. 
We were delighted when Sandsoft Games, a global games developer, publisher, and investor asked us to inform the world's media and gaming industry about the launch of Sandsoft's Riyadh headquarters and 'Press Start' internship programme. The goal of the studio launch strategy was simple: to tell the world about the authentic credibility of the studio's experienced employees, the career opportunities for budding young developers, and, above all, Sandsoft's primary objective of making, publishing, and funding high-quality games. Team Raptor delivered widespread global media coverage for Sandsoft Riyadh's studio announcements because we're hardwired into the global business of gaming. Hits included appearances in MENA-based outlets such as IGN SEA, and leading publications within the UK such as gamesindustry.biz and pocketgamer.biz also shared the news of Sandsoft's studio launch with their readers. This success story clearly illustrates that gaming in MENA is big news!
If you are a MENA-based games or media company interested in levelling up your global fame game with Raptor PR, please drop our Founder + CEO Rana Rahman a line by emailing [email protected]. Rana will also be attending PGC Jordan and will be around to discuss global fame-building strategies over a coffee or lunch.