HARDWIRED INTO THE BUSINESS OF GAMING
Two Raptors Journey back into the world of IRL events, Develop:Brighton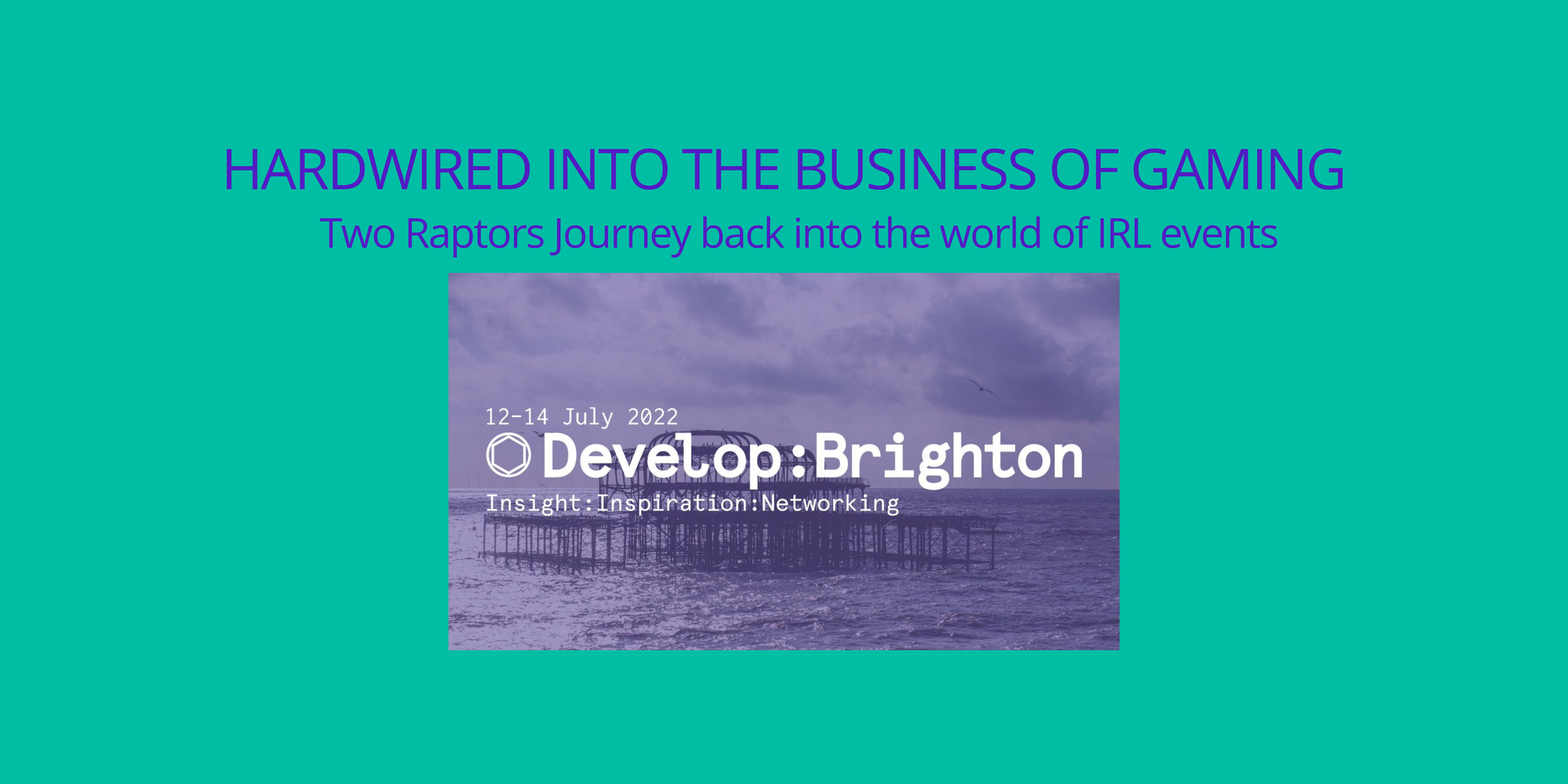 Our day began by hopping on the fast train from Clapham Junction to the sunny seaside city of Brighton. It was my first B2B gaming event and only Thomas's second IRL event since Covid began, so we chatted through the nuances of how to navigate these events and planned out our schedule, deciding to divide and conquer in the afternoon as many of the talks we wanted to see clashed. 
After collecting our name tags and getting some free Playstation Studios merch (always a perk) we began the day with the blockchain gaming session with Animoca Brands CEO Robby Yung. With both of us being interested in web3 and its potential applications in gaming, we enjoyed hearing about Animoca's plans to create web3 gaming ecosystems around leading IP such as Bored Ape Yacht Club, and helps grow the integrity and reach of the web3 gaming industry. Following the talk, we said hi to a familiar and always friendly face, AudioMob CEO Christian Facey, then headed to a great session on combining mobile free-to-play with web3 by Nicola Mizon from Vizta DGTL.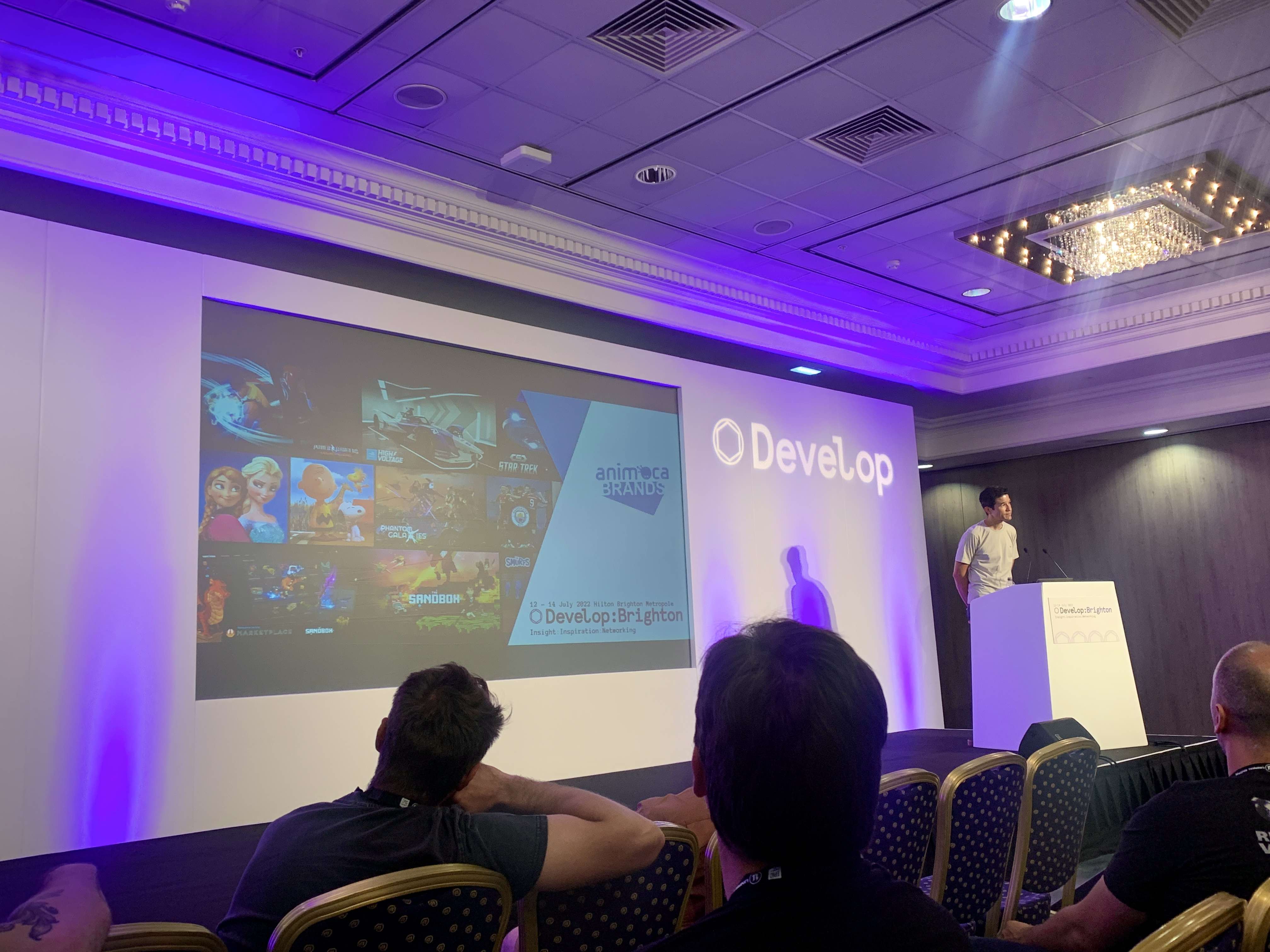 With any B2B games industry event, people often say that everything happens in the bar area. So, in the afternoon, Thomas decided to prop up the bar (naturally…), meeting some awesome people from the likes of CCP Games and Ubisoft. He also recognised loads of familiar faces from past events, and finally got to meet some UK games industry journos he's been talking to virtually for about five years! However excellent remote working tools and the metaverse are becoming, at the moment IRL is still the gold standard of communication. Thomas also had a stroll around the expo area upstairs, successfully ignoring Epic Games' candyfloss, but this part of the event didn't kick into full gear until the next day anyway. 
For me, the afternoon kicked off with the 'Blockchain's future in gaming' panel, hosted by Dave Ranyard was my highlight. As someone who has always been excited by blockchain, and the positive impact it can have on the future of gaming, it was great to hear Rami Ismail's perspective on its limitations, due to human's potential misuse of the technology. For me, the opinions shared by Nico Vereecke, Maria G. and Benjamin Charbit were optimistic, yet refreshingly honest about the current crypto winter.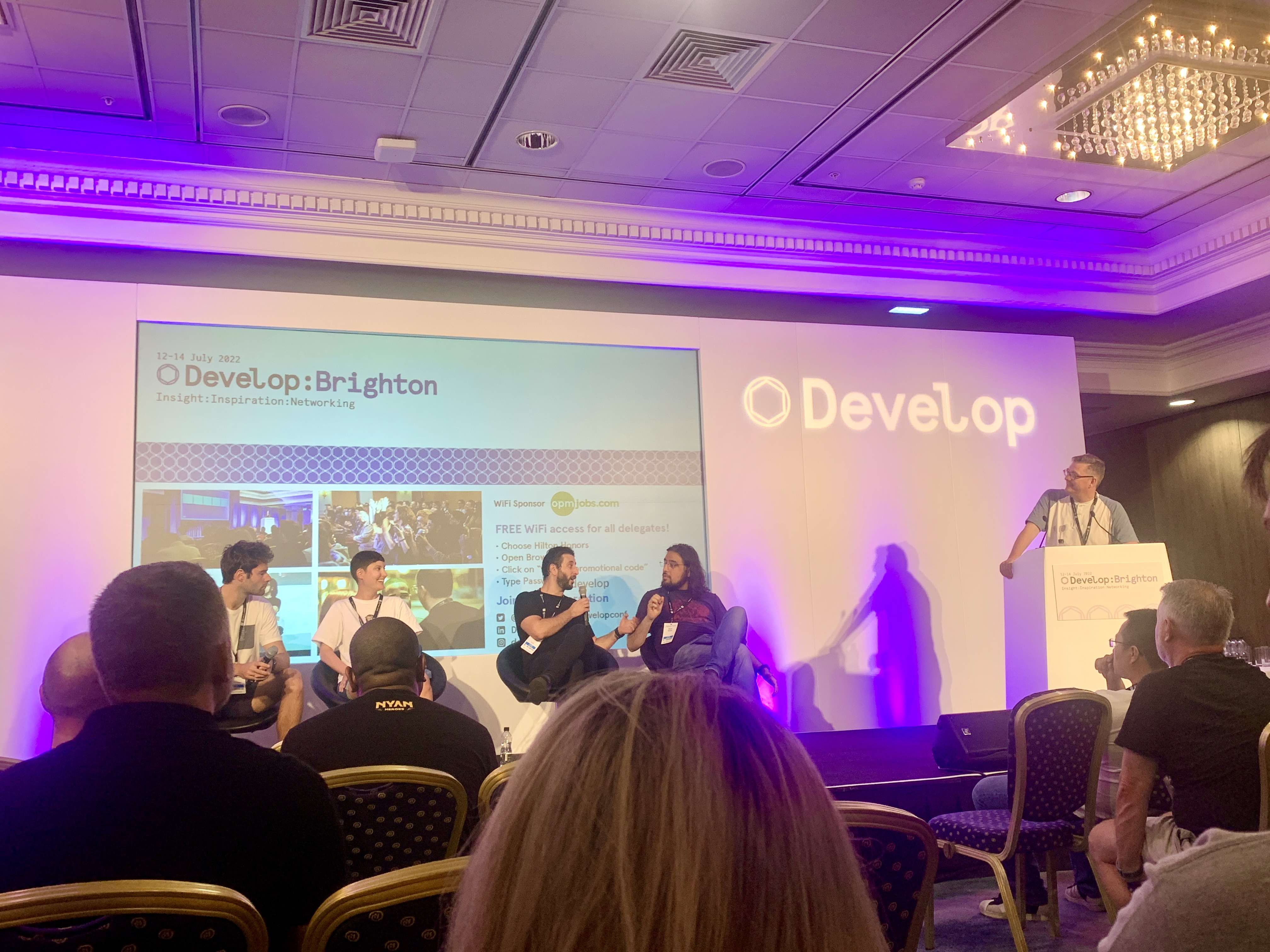 In the early evening, the event spilt out to the outside bar area (okay, pavement), where it was hot! But thankfully it was definitely slightly cooler in Brighton than in London. This provided a great opportunity to network and catch up with industry friends over a frosty £7 pint (ouch!). Thomas commented that the event made him realise how much he knows about certain topics in the games industry after years of working with great clients.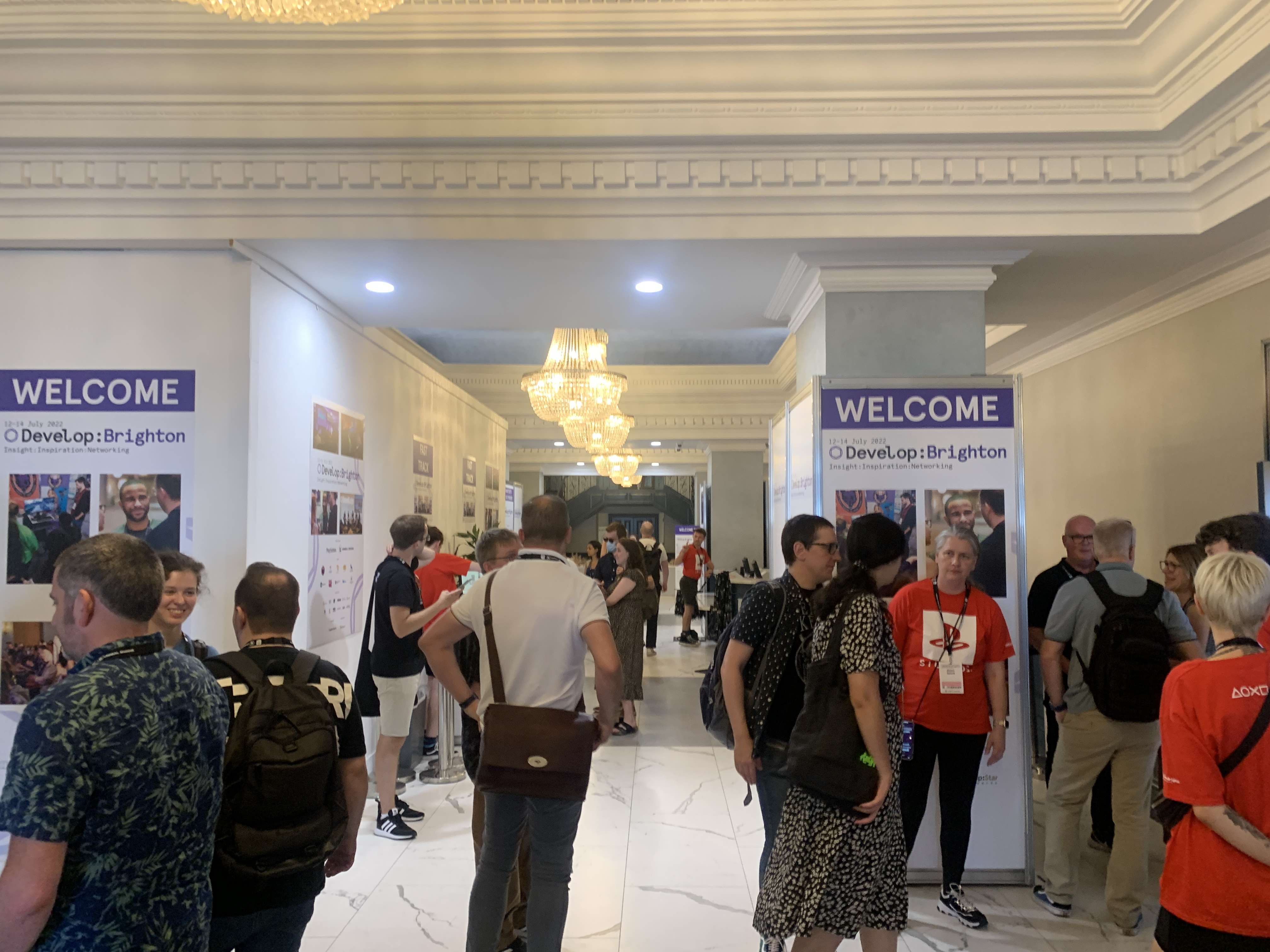 Overall, It was great to attend my first Develop:Brighton yesterday with Thomas Huxter. We met loads of cool industry experts, journalists, and hardcore gamers, whilst attending some super thought-provoking talks. Can't wait for the next one! There's nothing quite like meeting people in the real world, and building those relationships. It's still a people business, the AIs haven't taken over just yet!