Mumbai to London, the beginning of the new PR journey!
By Priyanka Harsora, Sr. Account Manager, Raptor PR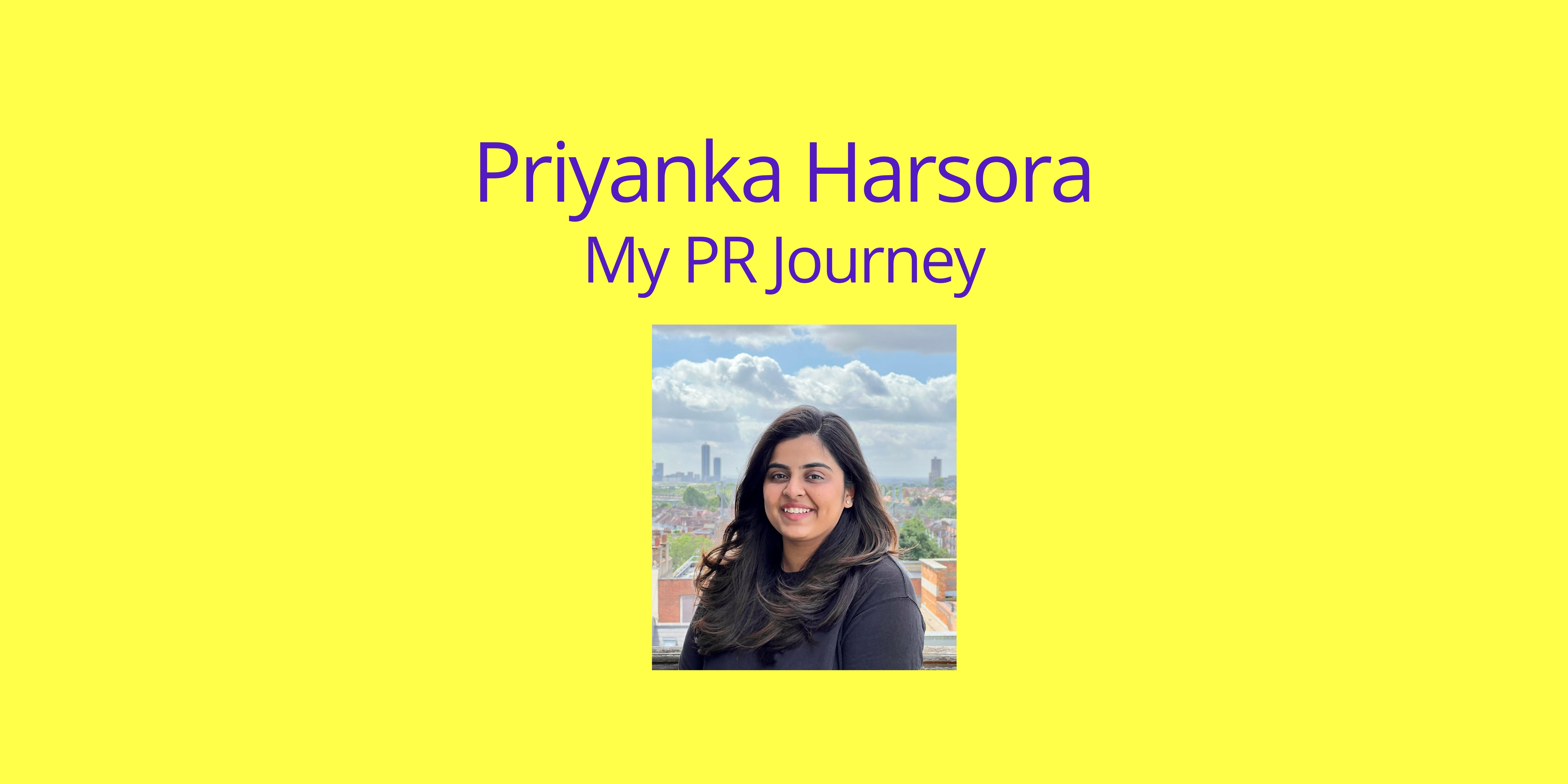 Rarely do people truly understand what publicists really do! If you are a teacher, doctor or maybe even a cowboy, everyone would definitely know your job function. I'm sure this is every publicist's story. Finally, after spending 5 years in the Indian PR industry, I had (hopefully) managed to explain it to my friends and family. Eventually, I felt well-adjusted to my life and I had successfully built a strong reputation in the industry. Fast forward to December 2021, after spending some time working (and relaxing) in PJs at home in Mumbai, India, during the pandemic and being married in the midst, I began a new chapter of my life in the United Kingdom with my husband, and all over again I started my professional journey in a new city! 
So, bye-bye, comfy life and hello to the new hustle and bustle of London!
It had been a massive comfort working from your home country with clients and colleagues, knowing you and your work ethic and personality so well. I could communicate in native languages and I had a lot of things in common with my colleagues. There was indeed a sense of ease. The journey to find a job in Public Relations in London was a roller coaster! I had plenty of job offers and interviews, but I was on the back foot due to a lack of PR experience in the United Kingdom, despite matching their job requirements and having all the skills required.
One evening, while running an errand late at Tesco, I got an unexpected call from Anne Carter, from the recruitment firm, Carter Ferris. She had checked my LinkedIn profile and wanted to offer me a job. It felt like happy news was on the way. Sadly, there was a "sorry", some "buts", and an "unfortunately" too. In the end, it didn't work out. 
Out of the blue, I got a call again from her the following day. Despite my not-so-great mood, I still answered the call, and she asked if I would like to apply at Raptor PR and said the founder, Rana, loved my profile and was happy to conduct the interview despite knowing I had minimal knowledge of the UK media. It gave my confidence a huge boost, Rana trusted my skills and saw potential in me. 
Between 31st January and 4th February, it went from speaking to the other Raptors to finally signing my first contract for a job in London as a PR Manager. It was everything I'd worked so hard to achieve. The onboarding from all of the lovely Raptors was wonderfully easy and smooth. I'm incredibly grateful to Rana, our founder and CEO, and Anne for trusting my skills and capabilities to learn and grow in UK PR and comms. 
Fast forward to July 2022 and I've been promoted to the position of Senior Account Manager! I spend much of my time handling a super talented team while helping Raptor PR drive its nascent blockchain gaming division, as well as its games industry division and also managing to cultivate good relationships with crucial blockchain and gaming media in the country. ​ 
My journey has taken me from one part of the world, over 7,000km, to a whole new city and a new adventure in PR. This journey has transformed me from my roots as a complete entertainment and lifestyle publicist, to now diving into the world of gaming and web3 gaming comms, despite being a non-gamer. 
Keep an eye out on Raptorverse for my next blog on just that.