My PR Journey | Thomas Huxter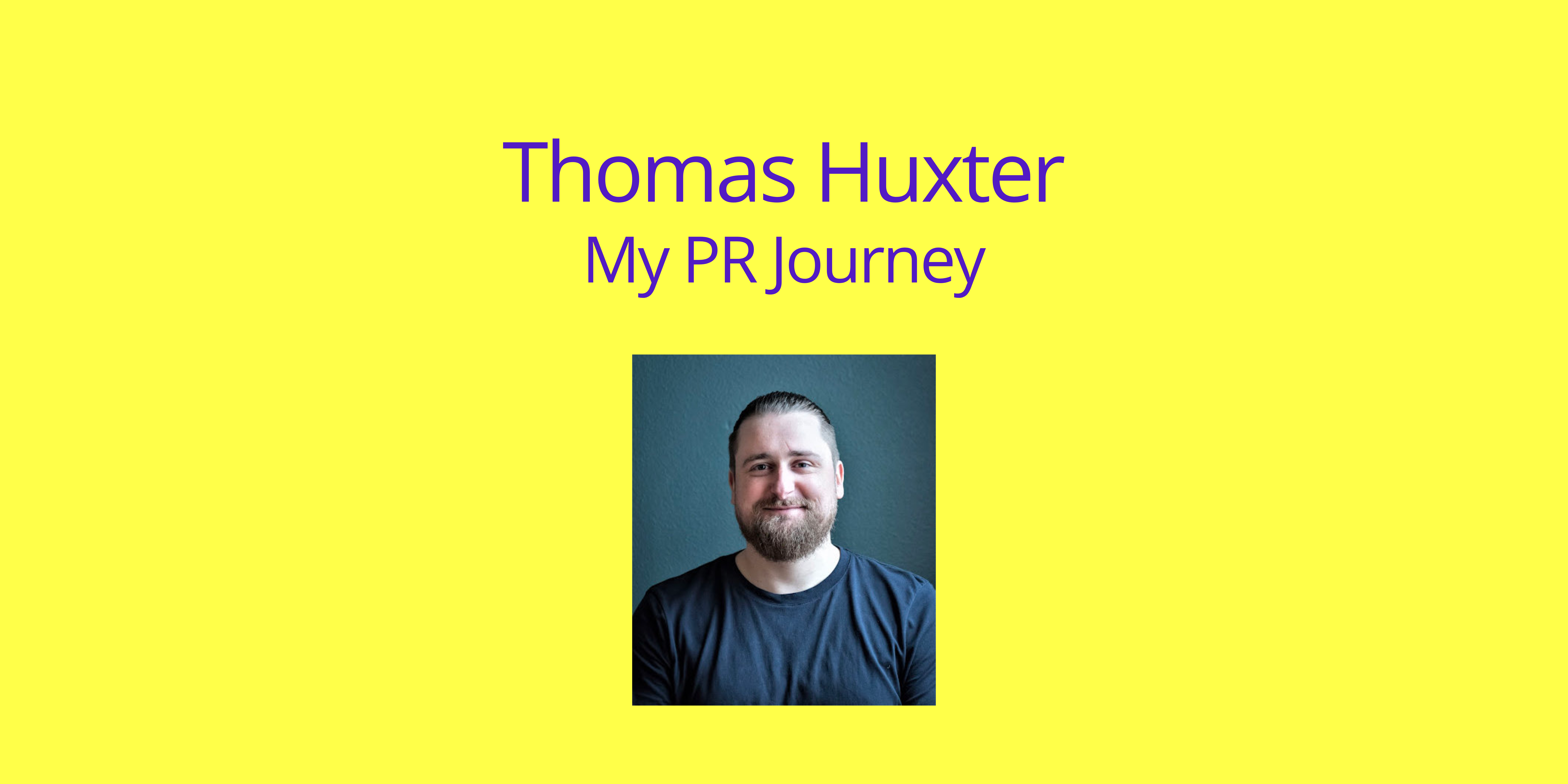 "You're the last person I'd expect to work in PR", said a university friend in 2012 after hearing that I'd got my first job in a comms agency.
She was right of course - I was the antithesis of the bubbly PR stereotype and, to this day, I maintain I'm not a 'PR person'.
Luckily, my first role was focused on copywriting, messaging, strategy, and reactive media handling. It was a good grounding in many fundamental areas of PR and comms, although I wasn't able to use it to carve out an effective niche for myself in the first couple of tech PR agencies I worked for. PR is a pretty stratified industry with old-school defined roles and responsibilities. Happily, though, it was at one of these agencies that I met Raptor's founder, Rana.
Disenchanted with PR, I took a plunge and spent a couple of years streaming video games on Twitch which is actually bloody HARD. Hard work, hard to grow in a saturated field, and hard to manage the personalities of your Twitch chat made up primarily of young men who want to say all the things they can't say at home or school for a reaction.
Rana and I kept in touch during that time, and in the first year of the pandemic I wrote a new website for Raptor PR, which he wanted to launch in earnest after a successful career as a freelancer. Our first project together was, believe it or not, supporting the appropriately named Hound Global on PR for a Christmas meal drive for street dogs, in addition to a more familiar one for GTA online. 
Just a month or so later, we signed Admix as our first retainer client - the first major fruit of Rana's labour to create the Raptor PR agency model and gamified brand identity in 2020 (and some extensive new biz outreach!). At that time I was freelancing with Raptor a couple of days a week, focused almost exclusively on written content. Gradually, I've added more days and more responsibilities while maintaining some flexibility needed for family life and wellbeing. 
Raptor spends a lot of time and energy tapping into people's potential, mine included. So while not everyone is naturally the identikit fit for those old-school PR roles, we've managed to build a successful, diverse team through internal and external training and a love of gaming and tech (and we're still recruiting at all levels, BTW!). 
As for me, I'm still not a bubbly PR person. But I've carved out my niche.