Raptor Bytes News Roundup. December 9th, 2022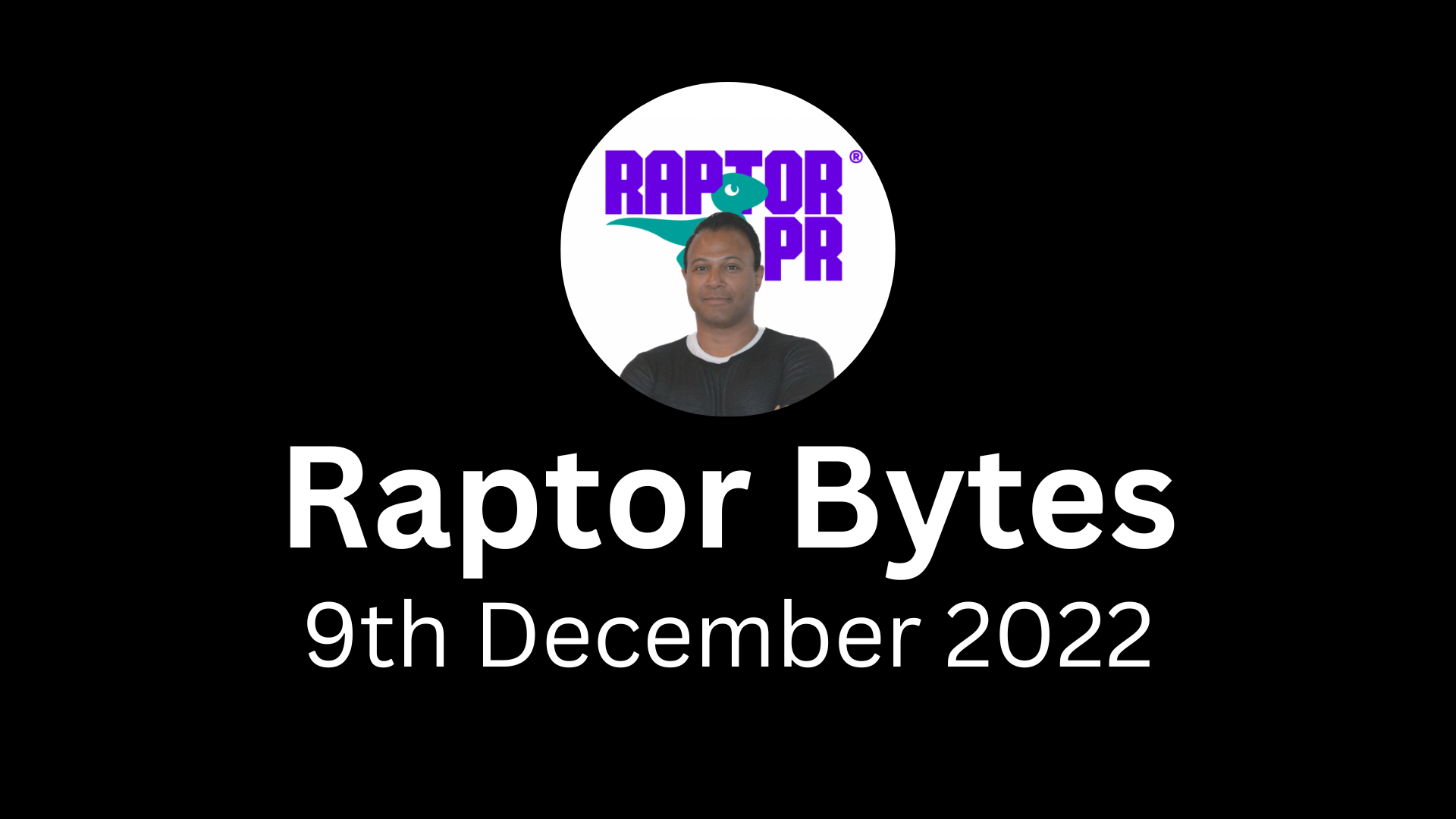 Welcome to the second in a new series of articles looking back at the biggest news in the games industry over the last seven days.
Join us every Friday as we round up the week that was, highlight the stories that had the Raptor PR team chatting around the virtual water cooler and explain why we think they're important.
I will be your host, Rana Rahman, founder, CEO and Head Raptor.
The Call of Duty juggernaut rolls on
Was there ever any question that anything was going to stand in the way of Call of Duty: Modern Warfare 2's complete domination of November's sales charts? As GamesIndustry.biz points out, 4.3 million games were sold in the UK during November, with the latest CoD beating lifetime sales of 2021's WWII-inspired Vanguard in just four weeks.
Can CoD get any bigger? How about IGN reporting that Microsoft has officially announced a '10-year commitment' to bring the series to Nintendo consoles following its acquisition of Activision Blizzard. As the article clarifies, "The last time a mainline Call of Duty title was on a Nintendo Console was 2013".
Phil Spencer on Twitter
Microsoft has entered into a 10-year commitment to bring Call of Duty to @Nintendo following the merger of Microsoft and Activision Blizzard King.  Microsoft is committed to helping bring more games to more people – however they choose to play. @ATVI_AB— Phil Spencer (@XboxP3) December 7, 2022
Twitter
PC players won't be left out either, with Head of Xbox Phil Spencer promising, "To continue to offer Call of Duty on Steam simultaneously to Xbox".
I know some folks feel that CoD sucks up all the oxygen in the gaming room, but maybe it's a rising tide that floats all ships. It's exactly this kind of AAA tentpole release that crosses over into mainstream media reporting on those big sales numbers and brings our gaming world to the attention of the masses.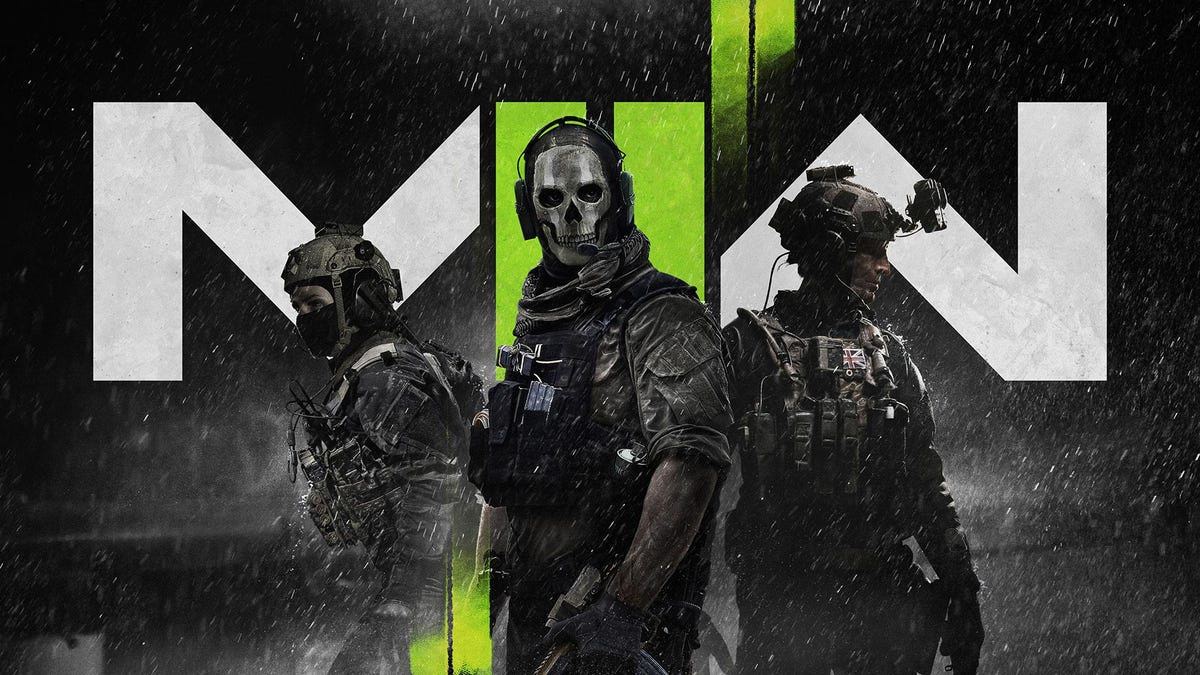 BOY!
Everyone's favourite Greek demigod is back for another round of truly epic storytelling and action set against the backdrop of Norse mythology in the shape of God of War Ragnarök. 
Remember when it felt like every game needed to have a multiplayer mode or it wasn't even a thing? (I'm looking at you, Mass Effect 3!) PlayStation obviously didn't get the memo and continues to produce some of the finest single-player campaigns of all time, including this latest entry from Santa Monica Studio.
I grew up playing single-player games in the time before online multiplayer, so I'm pleased to see Gi.biz report that Ragnarök was second only to CoD's all-conquering dominance in November's sales charts. Interesting to note that sales are up 44% compared to the first three weeks of its predecessor, the 2018 God of War reboot.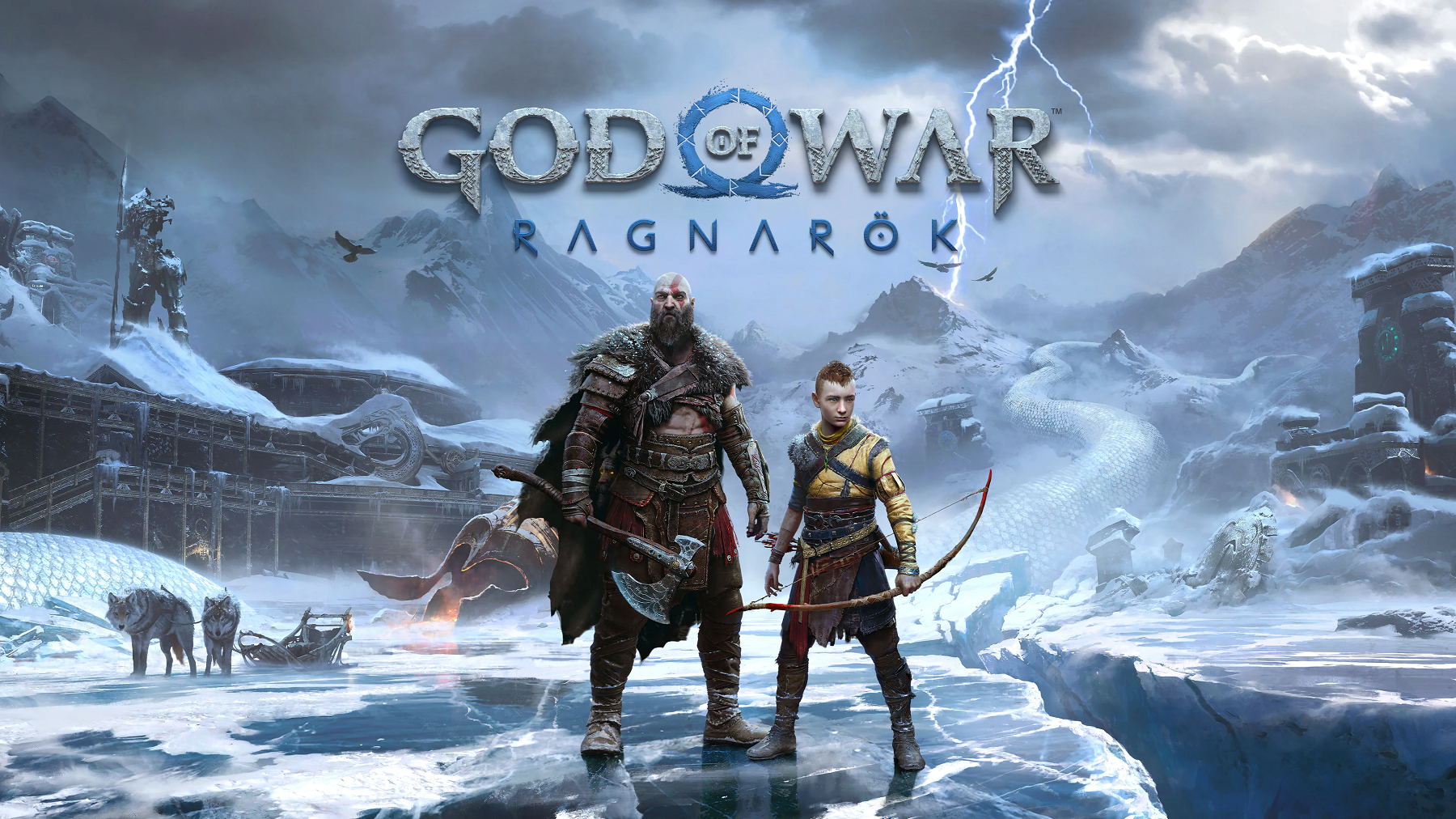 Is Twitter over? Or are we over it?
Who hasn't looked on with dismay at the trail of seemingly self-destructive antics since serial entrepreneur Elon Musk acquired Twitter for $44 BILLION? Even the richest man in the world had to take out finance for that deal.
That prompted PocketGamer.biz to ask its panel of industry experts whether this was the end for Twitter. The responses make for interesting reading.
Kinetix CEO Yassine Tahi predicts Twitter will become more niche and asks whether any evolution will, "Be aligned with businesses' objectives? Or will there be a preference for more mainstream channels, like TikTok for entertainment?"
Sandsoft Games' Ratko Bozovic offers three options for the company to return to profitability, with the most tantalising being, "Move from web 2.0 to web 3.0, and find a way to leverage the new monetization opportunities that it brings."
Bidstack VP, Gaming Antoine Jullemier thinks that moving to a subscriptions model for a core user base, "Could mean the platform's rebirth as a space for the free exchange of ideas, while clamping down on toxicity".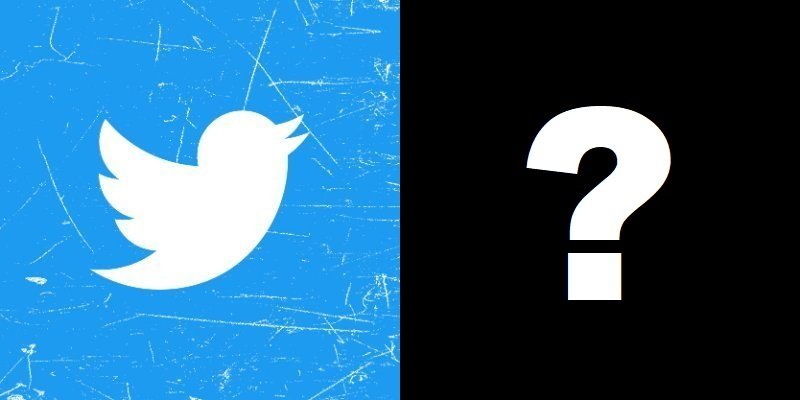 Nintendo sees mobile games as marketing
It always seemed a bit odd to me that Nintendo would want to release mobile games when it has maybe the best out-of-home games console ever, the Switch. (Yes, I hear you Steam Deck fans, but let's talk when Valve has sold 114m units!)
It seems Axios has the answer, when it quoted a statement from Nintendo: "While we feel the importance of generating revenue and profit through our mobile business, our basic strategy with the business is to expand the number of people who have access to Nintendo [intellectual property]."
As the article clarifies, "The company says its mobile games reach people in countries where the Switch hasn't launched, allowing people 'to experience new entertainment from Nintendo and get familiar with its IP'."
That explains why Nintendo shut down its only original mobile IP, Dragalia Lost, at the end of November.
Mobile is the single biggest gaming platform worldwide, so is it a bit shortsighted of Nintendo to disregard its potential for monetising some of the most-loved franchises of all time, such as Mario and Zelda? Or is it another case of how Nintendo like to do things their own way? Either way, you have to admit that it's going OK for them so far.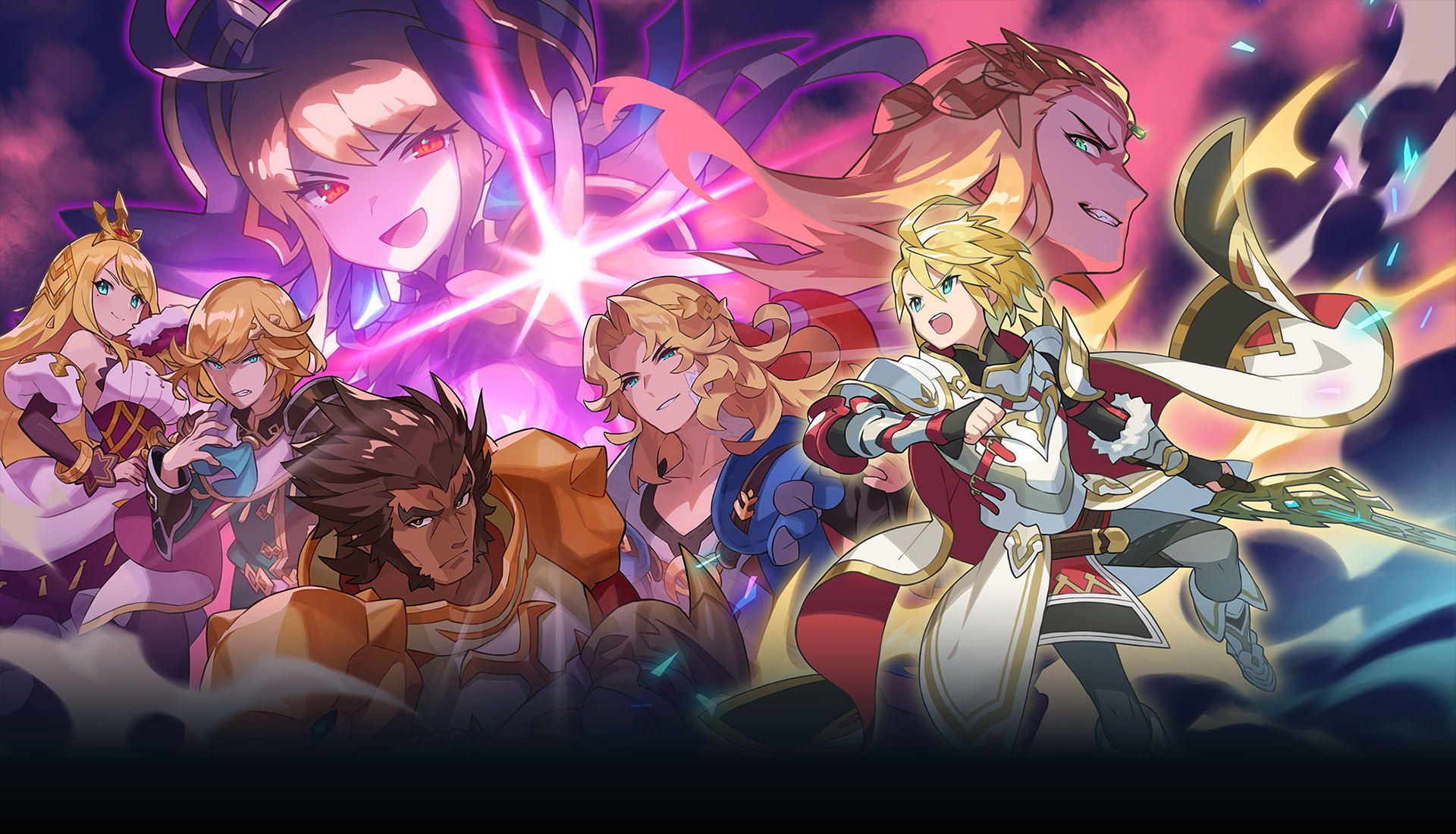 Top Trumps
I couldn't let the week pass without addressing Top Trumps' new Guide To NFTs pack of cards. More famous for bringing us stat-based gameplay based on football stars, sportscars and 'the most lovable dogs', this collection is part of their #trending series and claims to offer, 'A bite-sized look at the collecting craze that's gripped the globe'.
It's a strong indicator that NFTs and the blockchain have reached the mass market, but as UK games trade magazine MCV observes, "This one feels more than a little bit late as the NFT bubble burst earlier this year, with NFT sales experiencing a 92% decline from its peak of 225k sales in September 2021." 
The set features 30 NFTs listed on OpenSea, including Bored Ape Yacht Club, Hape Prime, Azuki, and the Mekaverse. Categories including Highest Sale, Unique Owners, Year, and Value. In such a volatile market, I have to wonder just how accurate those stats will be by the time they leave the printers.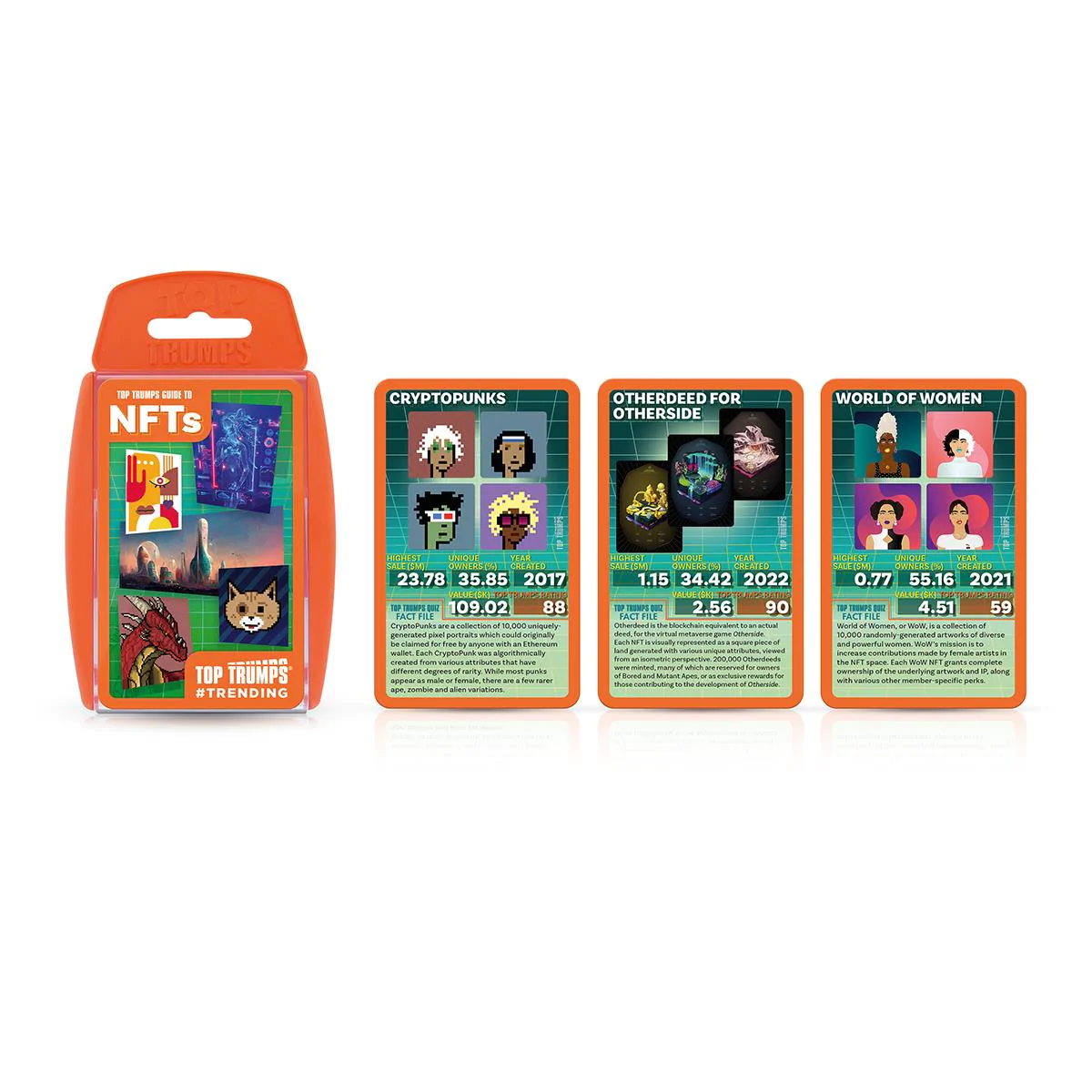 That's it for this week - see you in seven days for another Raptor Bytes news roundup!