Raptor Bytes News Roundup. January 13th, 2023
Team Raptor shares our thoughts on the biggest news stories from this week!
January 13, 2023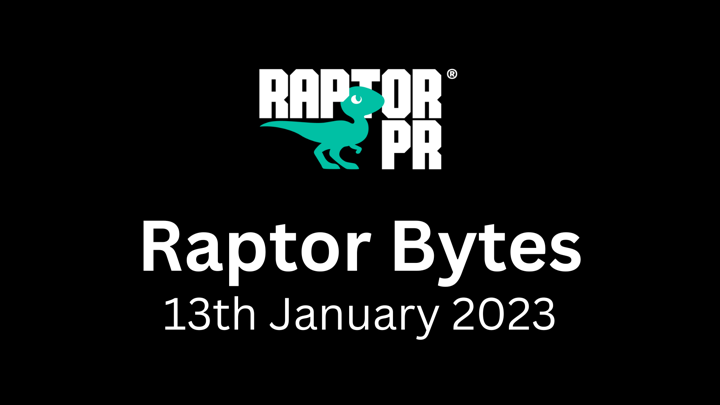 Thomas Huxter - China takes 'golden shares' in Tencent
My story of the week comes in the form of China taking 'golden share' stakes in the country's leading gaming and tech companies, including Tencent, in an effort to control the sector more closely. Golden shares are typically very small stakes which grant disproportionately strong influence on business strategy. Nothing wildly surprising here given the country's periodic crackdowns on tech - particularly video games and gaming content. But is it oversimplistic to say that the Chinese state now has the power to strongly influence Epic Games / Fortnite / Unreal Engine, given Tencent's 40% ownership of Epic?
Rosie Lumley - London retains tech investment crown
It's heartening to see London retain its standing as the top investment capital in Europe. At Raptor, we work with some of the coolest pioneering tech start-ups around so it's a beacon of positivity knowing that this sector is in full health in spite of the many hurdles brought by the recession.
​​
​"Innovation in London continues to be grounded in the city's deep historic strengths – so we see sectors like Fintech, EdTech and gaming thrive," says Laura Citron, boss of London & Partners who was quoted. Gaming is obviously Raptor's original raison d'etre and the name-checking of this sector is exciting! We've worked with everybody from leading video game developers to web3 blockchain-enabled games and all things in between. Here's to another year brimming with tech creativity and invention.
Mark O'Leary - Microsoft's ChatGPT Investment Plans
The most interesting story for me this week has to be the news about Microsoft planning to invest $10billion into Chat GPT for a 49% stake! The seemingly overnight success of the AI platform has everyone talking about how many industries it'll disrupt in the coming years. I don't believe AI will leave us all jobless but instead allow creativity to flourish and be prioritised by workplaces. There is still a need for smart and knowledgeable people behind the inputting and reviewing of the data Chat GPT and other AI platforms produce. The investment with Microsoft and talks of them integrating the AI technology into the Bing search engine could see a genuine Google competitor for the first time in a decade. I personally can't wait to see where the world of AI goes next, and how we can utilise it to improve automation and allow expert consultancy to prosper.
Priyanka Harsora - A workplace metaverse?
I read an interesting article on BBC this week: 'Will the metaverse be your new workplace?'.​ It would be a cool and unique environment to sit at a virtual table, probably in a co-working set-up with your colleagues – but from the comfort of your home which could be anywhere in the world! Hybrid and remote working has undoubtedly accelerated the use of virtual working for many workforces and whilst the metaverse might still be in its infancy, it could serve to revolutionise the workplace/corporate world.​
Joshua Callaghan - The Last of Us TV Show Gets Positive Reviews
Another gaming story from me this week! This week, HBO's TV adaption of The Last of Us received its first batch of reviews. The verdict? The Last of Us doesn't just stand as one of the best video game adaptations, it's also remarkable as a standalone piece of television. This upcoming adaptation has impressed an array of critics across both video game and film sites; see both IGN's nine-star review and Empire's five star review. There's not long to wait until the series arrives in the UK this Monday.
Introducing Ivan Zhelev
My name is Ivan Zhelev and I studied journalism at the University of Westminster. I was a contributing writer for the tech/political column at the university newspaper, and covered the Belarusian protests in 2020-2021, the impact of Brexit on the UK and EU economy, the rise of AI and cryptocurrencies and so on. ​
​
My passion for emerging technologies and desire to know more led me to apply for an internship at Harvard PR, an agency specialising in B2B tech. However, I have always wanted to work in an agency focusing on NTFs, web3 and blockchain within the gaming space, thus I decided to join Raptor PR. ​
​​
​My favourite game is League of Legends and it will always have a special space in my heart. I used to play it semi-competitively and my team represented our home town in a national tournament.

​​
​But enough about me, the video game industry is changing, and it will be interesting to see whether it's for good or worse. The digital entertainment and retail association (ERA) reported that 89.5% of games sold had been digital downloads and the remaining 10.5% were actual physical copies. Does digitalisation trickle down in our world of gaming too? We might need to wait to see the answer to this question. ​
Rana Rahman - GDC 2023 incoming!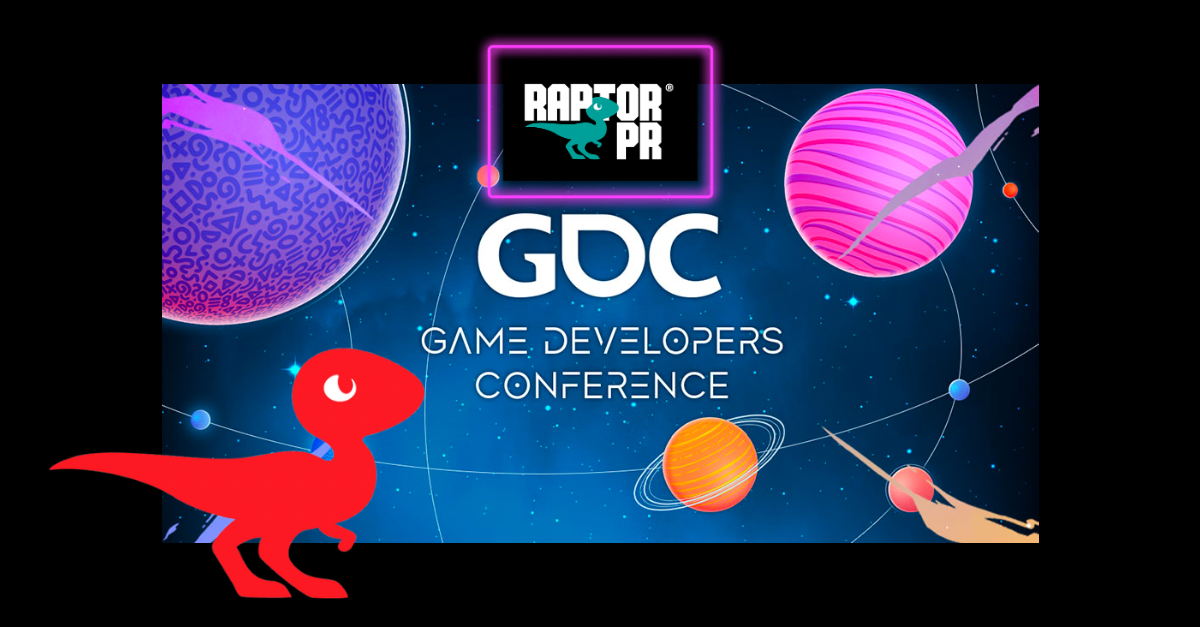 Woo hoo! This week, I booked and registered for #GDC2023! I'll be there for the whole week, to support our clients at the show like Xsolla, Kinetix and Bidstack. Send me an email at [email protected], if you're attending!