The Top Five Steam Deck Surprises
Account Executive Joshua shares his thoughts on Valve's Handheld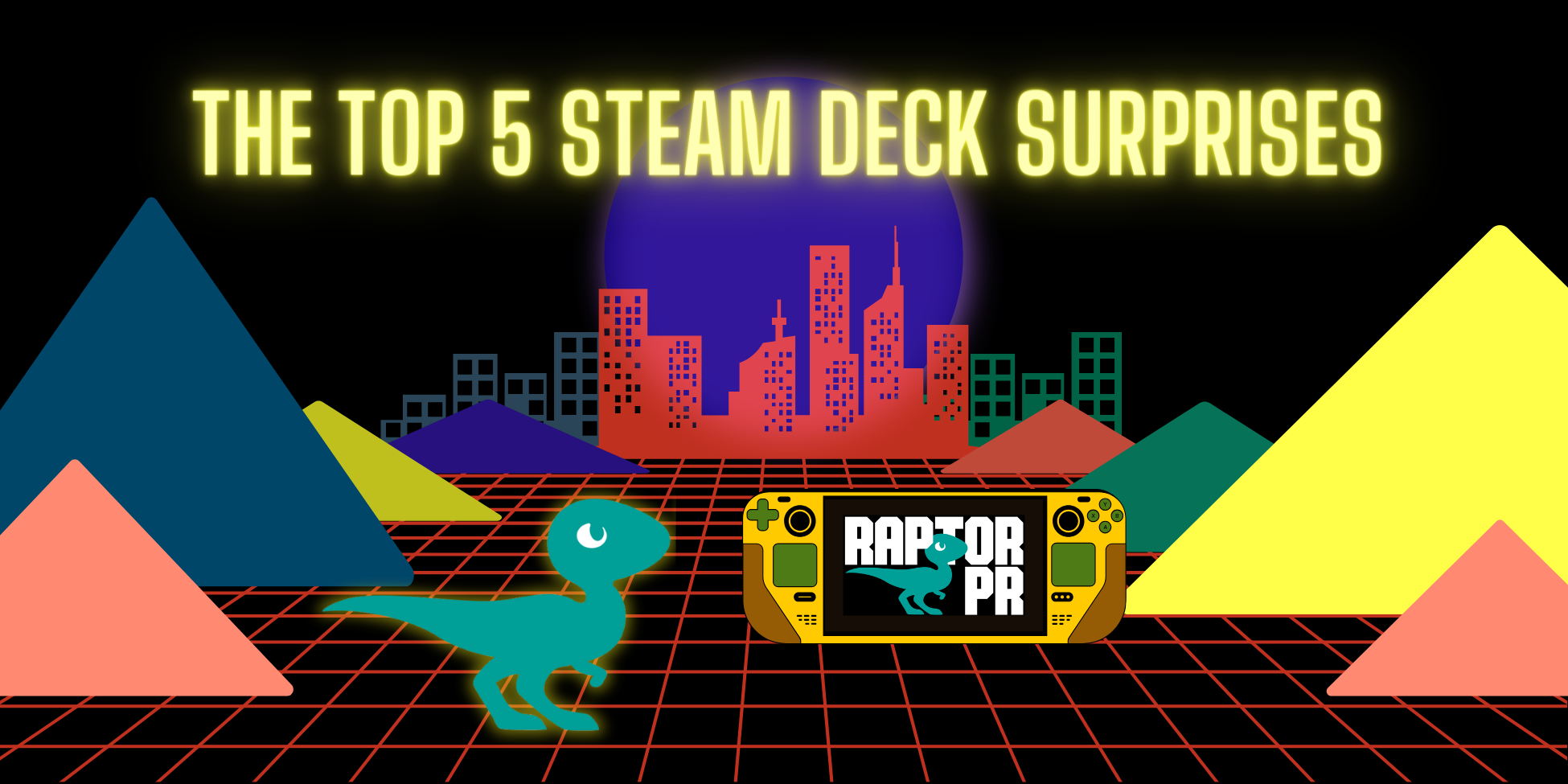 I've been a Steam user since 2013, and have quickly amassed a (still-growing) library of games - 681 to be exact. Although Steam is what Valve is best known for, I've been impressed by the company's hardware in recent years. In fact, I belong to the select group of people who enjoyed using the Steam Link and Controller. 
Yet, in recent times, I've neglected my Steam library for consoles. After a day at work, I'd prefer to kick back with a controller in hand rather than be back at a keyboard. When Valve announced the Steam Deck in 2021, I was very intrigued: a device that lets me play all my PC games on the go? Count me in! Despite our B2B specialism, Raptor PR houses multiple generations of gamers. In the name of research, and as a super-cool work bonus, I took the Steam Deck for a spin. After spending a few months with the device, here are the top five things about the Deck that surprised me:
1: 'It Just Works'
As Todd Howard, the Director of Bethesda Games, once said, 'It just works'. Although he wasn't talking about the Steam Deck, the quote still applies. I've spent a large amount of time playing the flawlessly-performing Marvel's Midnight Suns on the hardware. Considering that this port was quietly cancelled for the Nintendo Switch, it goes to show how Valve's handheld can take on games that simply don't exist on the Switch. The Steam Deck categorises games depending on how well (or even if…) they work on the device. Whilst 'Verified on Deck' titles have Valve's stamp of approval for performing well, I've been pleasantly surprised by the performance of 'Playable' games. Take Rollerdrome and Disney Infinity, for example. Whilst Valve says that neither of them are guaranteed to work on the device, they both performed flawlessly; perhaps the only niggle being the smaller font size.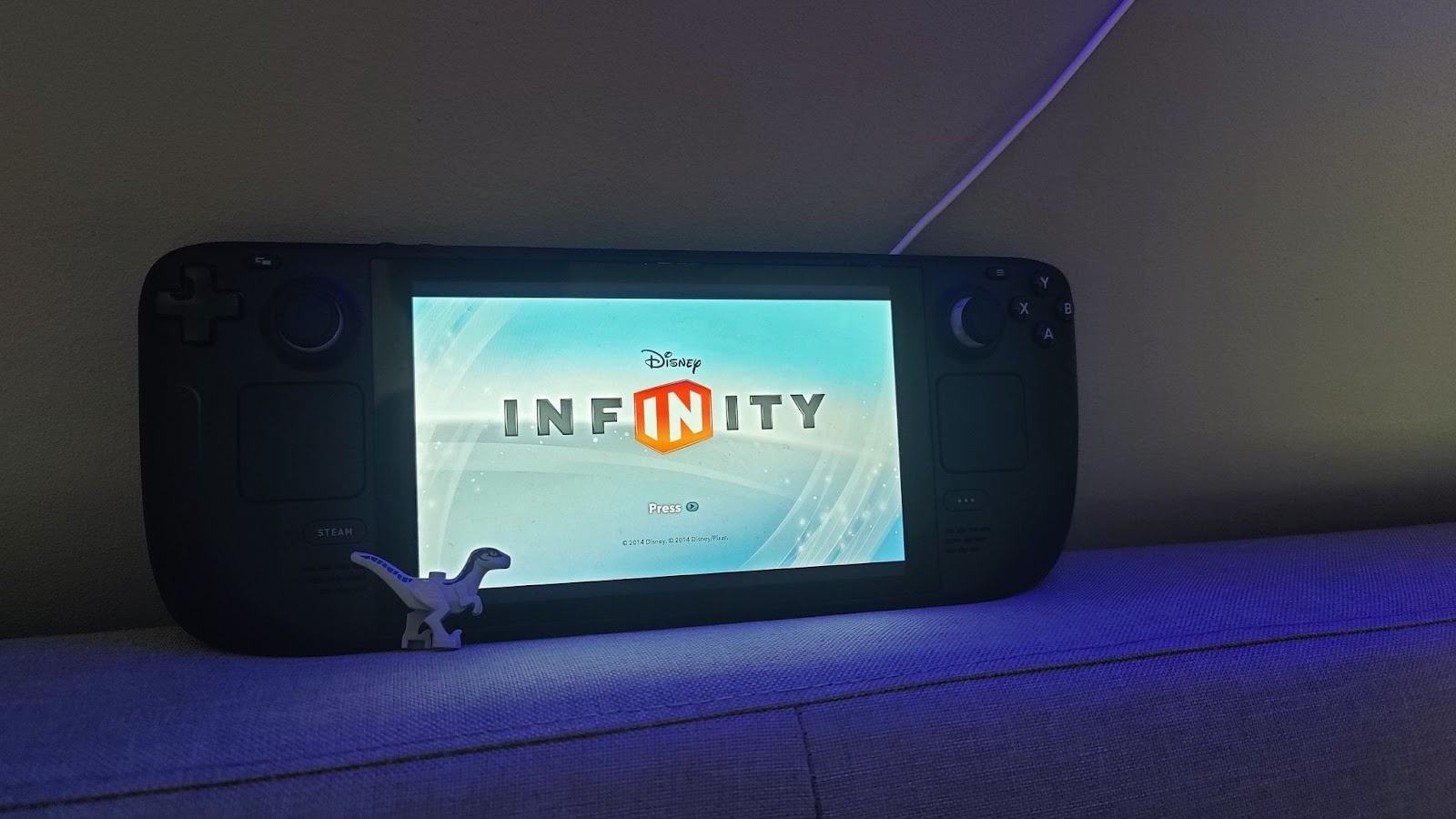 2: Return To Aperture
Whether it's in LEGO or bridge-building form, I'm always keen to return to the glossy floors of Aperture Science. Seeing that there was an official title within the universe of Portal by way of Aperture Desk Job was a nice surprise. Part controller tutorial, part cistern approval simulator, the Steam description is clear: this is not Portal 3. But I'll take a witty thirty-minute handheld jaunt through the world of Aperture Science any day. 
3: Switch-Like
Fans of alliteration will be thrilled to know about the existence of an official Steam Deck Docking Station. For £79.00, the dock charges the device and outputs gameplay to a connected display source (just like the Switch). What surprised me however was the Deck's built-in external display connectivity. Through a simple USB-C to HDMI adapter, which I already owned, my Deck outputted in full 1080p straight onto my TV. Whilst there are some downsides in that the Deck can't be charged with this technique, I was pleasantly surprised at how a simple adapter effectively functioned as a Dock without the £79 price tag! Plus, with Bluetooth connectivity, I could take the dust off my Google Stadia controller.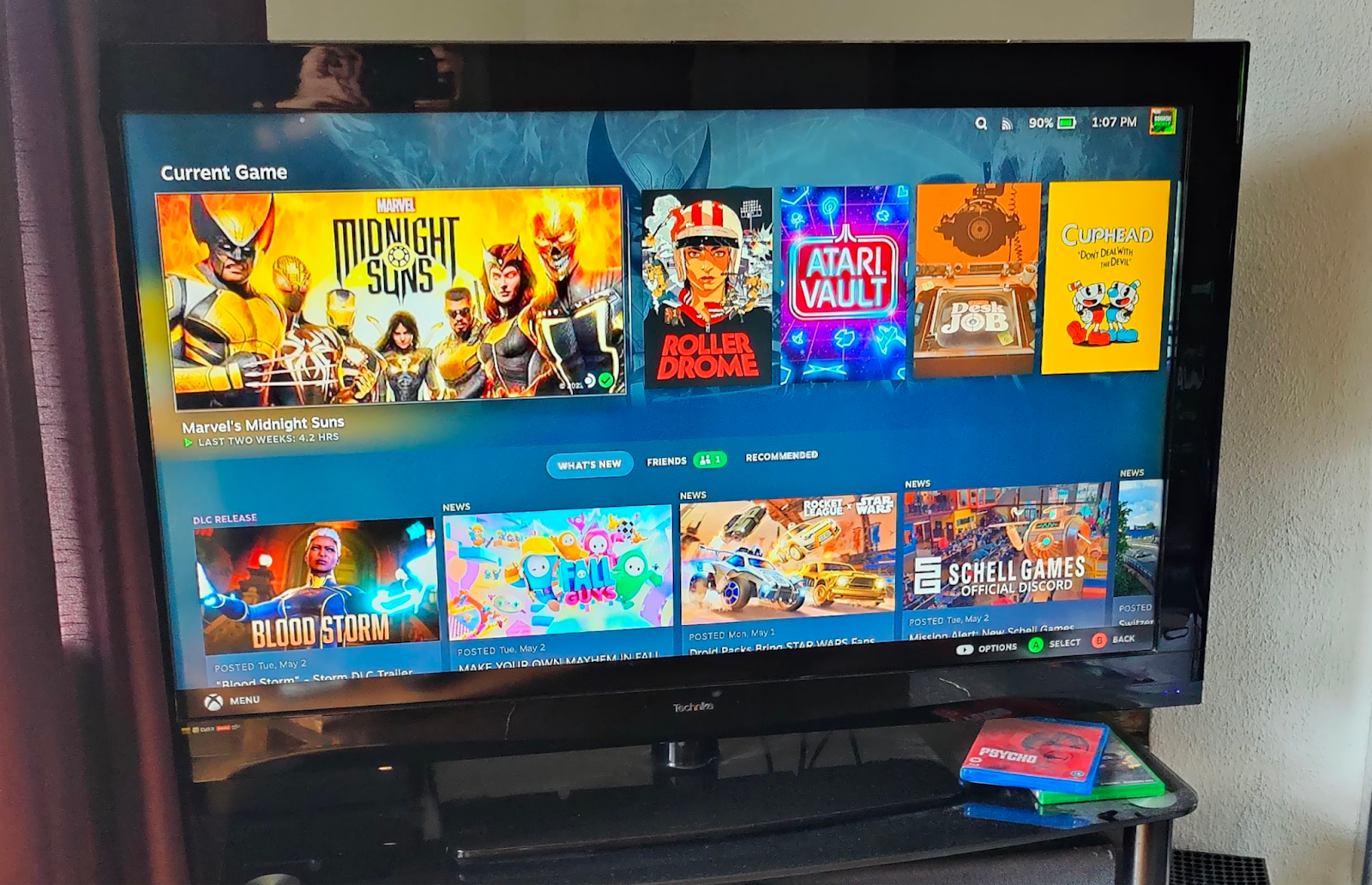 4: Battery Drain
Whilst I believe there are significantly more positives than negatives for the Steam Deck, I think the hardware has one major flaw: its battery. Even when adjusting games to lower settings, I'd be hard-pressed to get more than a few hours of battery life out of it; significantly less when playing more demanding titles such as Metal Gear Solid V. It's not a problem when gaming at home, but when taking the Deck out of the house, I need to make sure I have a power bank with me to make the most out of my device. When playing The Legend of Zelda: Tears of the Kingdom, I welcomed the slowly-draining battery life of my Nintendo Switch with open arms.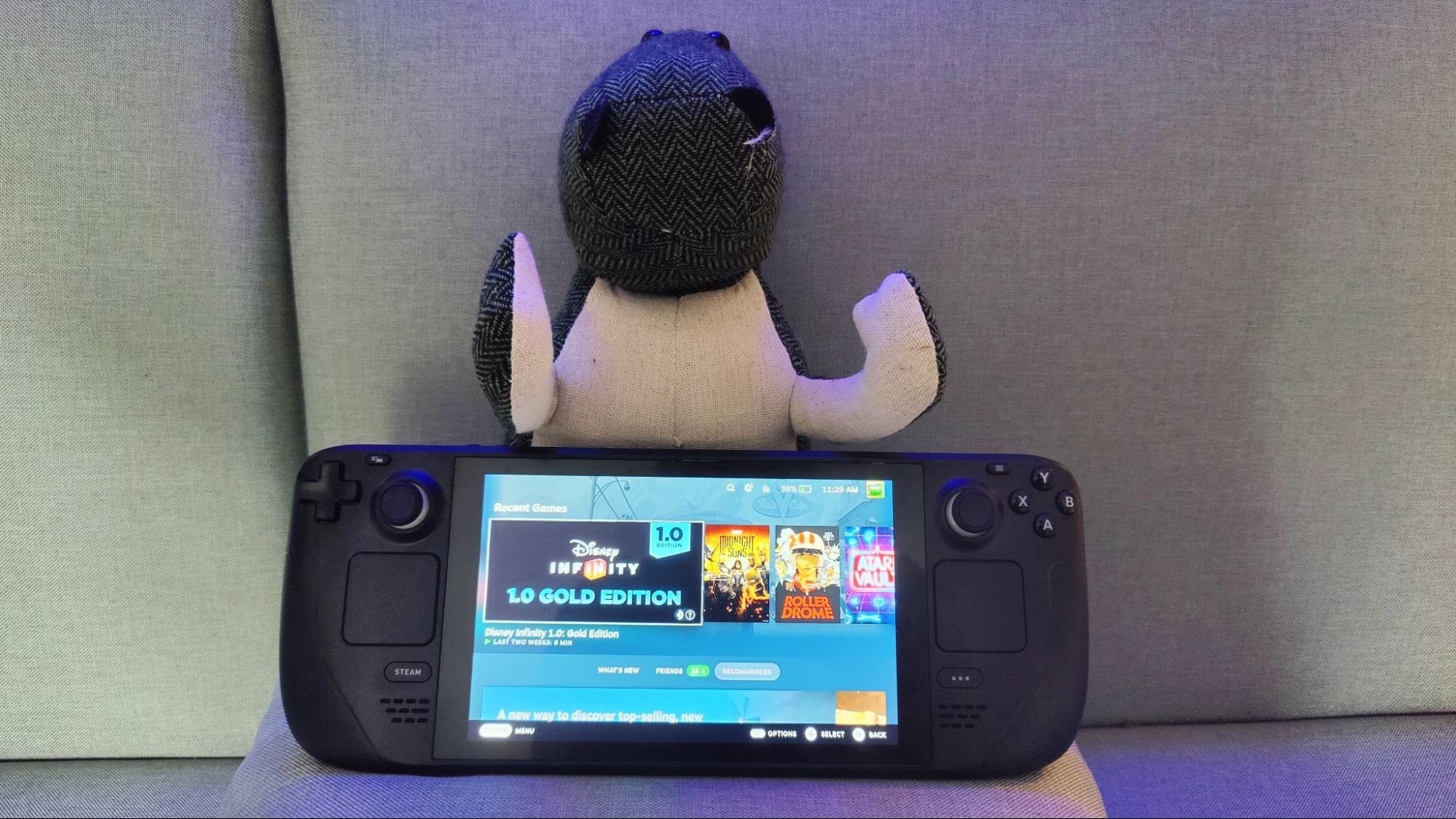 5: Not A Fan!
For the amount of graphical superpower the Steam Deck provides, it's no wonder that the hardware inside the device needs to be cooled. To achieve this, the Deck features some very loud fans; in fact, they are so loud that I avoided playing certain games on an overnight flight in fear of annoying passengers. Indeed, even in my living room, I could sometimes hear the fans over my TV's soundbar. Luckily, changing graphical settings to low negated the very loudest fan whirring, but plan accordingly, maximum settings mean maximum noise!
Conclusion
Overall, the Steam Deck is both a fantastic piece of hardware and a brilliant handheld. Reflecting on previous handheld devices I've owned, it's interesting that all of them feature (an albeit enjoyable) 'gimmick' in one way or another. Be it the 3D screens of the 3DS, the rear touchpad of the PS Vita or even the literal crank of the Playdate, platform holders have been keen to incorporate a feature unique to their device. Whilst the trackpad of the Steam Deck comes close to this, it's Valve's no-nonsense approach to providing a seamless way to access a PC gaming library that is the best. Whether you're a seasoned PC gamer or someone who just wants to play their favourite games on the go, the Steam Deck is a great choice for anyone looking for a powerful, yet relatively portable, gaming machine.