RAPTOR PR BOLSTERS LEADERSHIP TEAM WITH APPOINTMENT OF MERVE LIEBELT AS SENIOR STRATEGIC ADVISOR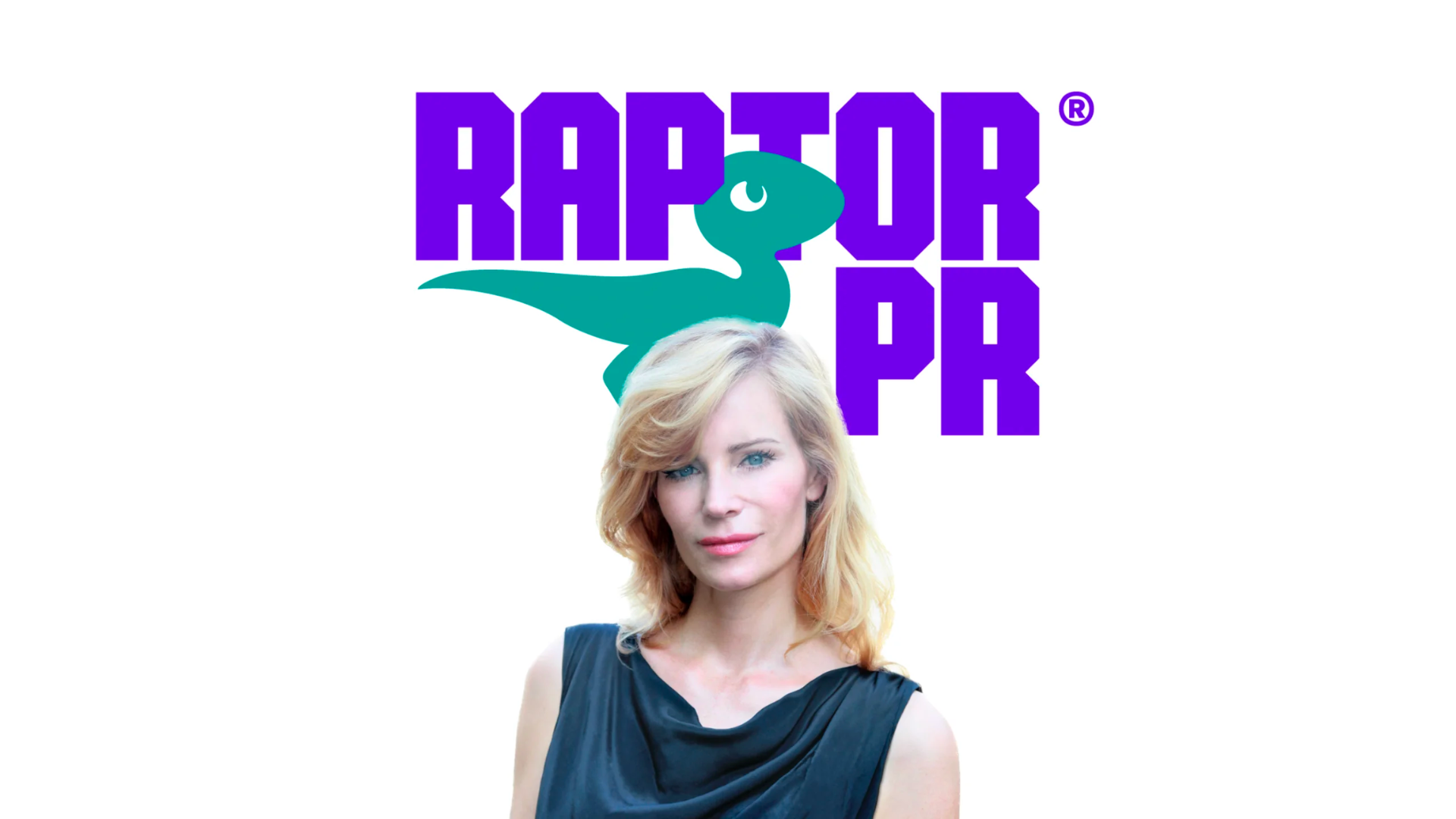 FOR IMMEDIATE RELEASE: 30 NOVEMBER 2022
VISUAL ASSETS - SEE HERE
LONDON, UK - 30 November, 2022 - Raptor PR - a leading b2b communications agency for games industry, web3 gaming, and media brands, has supercharged its leadership team with the appointment of Merve Liebelt as a Senior Strategic Advisor. Boasting over twenty years' experience in strategic comms for major global brands and agencies, Liebelt will work with Raptor PR CEO and Founder Rana Rahman to lead the agency into its next phase of hyper-growth.
Liebelt brings a wealth of experience and a data-driven mindset to strategic communications, having worked with brands including Puma, Tinder, Christian Louboutin, Allianz, and IONITY, in both brand-side international marketing and communications roles, as well as in renowned agencies. Her recent experience includes pan-European work as VP and General Manager Europe at the award-winning international PR agency JIN Group, and as MD of ML Brand Consulting.
Since January 2021, Raptor PR has been powering b2b comms campaigns for games industry, web3 gaming and media brands. The agency doubled in size this year, and Liebelt will help spearhead a transformational drive, empowering Raptor PR to scale more effectively in 2023 and beyond. Its experience features over twenty brands like Xsolla, Dubit, Admix, Bidstack, Sandsoft Games, Kinetix, and The Tiny Digital Factory.
Rana Rahman, CEO and Founder at Raptor PR, commented: 
"Having consulted for a multitude of comms agencies over the last decade, I'm acutely aware of the growth challenges faced by many SMEs. Merve's fabulous appointment as Senior Strategic Advisor empowers team Raptor to tap into her industry-best brand and agency experience, which will prove invaluable in helping us scale much more effectively over the coming years. We have an ambitious growth roadmap for 2023, and Merve joining means it's very much 'game on'."
Merve Liebelt, Senior Strategic Advisor at Raptor PR, added:
"Raptor's incredible growth is testament to Rana's vision and lifelong passion for gaming and tech brands. Having worked closely with Rana before at JIN, I know just how passionate he is about the worlds our clients are creating and defining. I'm confident my experience delivering growth and reputation for brands and international agencies is a perfect fit for his drive and creative flair. There's an incredibly tenacious team in place, a great client portfolio, and a lot of exciting work ahead."
Liebelt's appointment follows Raptor's recent appointments as the retained agency for a trio of clients: Bidstack, the leading in-game advertising company; Sandsoft Games, a AAA-powered MENA games publisher; and Kinetix, a pioneering 3D animation and Artificial Intelligence tech startup. 
- ENDS -
For further info contact
Mark O'Leary / Rosie Lumley
+44 (0)7947990380 / +44 (0)7988 129 821
[email protected] / [email protected]
Based in London, Raptor PR is a fast growing global communications agency for video games, web3 gaming, and media brands. Founded by Rana Rahman following a 20-year global career in communications, Raptor PR brings together bespoke teams for each client from a unique network of senior comms and content specialists to deliver tangible results that contribute directly to business objectives and brand engagement. Raptor PR is a proud member of UKIE, the UK trade body for the interactive entertainment sector, and the Blockchain Game Alliance, an organisation spreading awareness and adoption of blockchain in the games industry.